ILRW Honored with NACWA Award
On February 7, 2018, Iowa Lakes Regional Water was honored by the National Association of Clean Water Agencies (NACWA), who presented us with a 2018 National Environmental Achievement Award in Operations and Environmental Performance.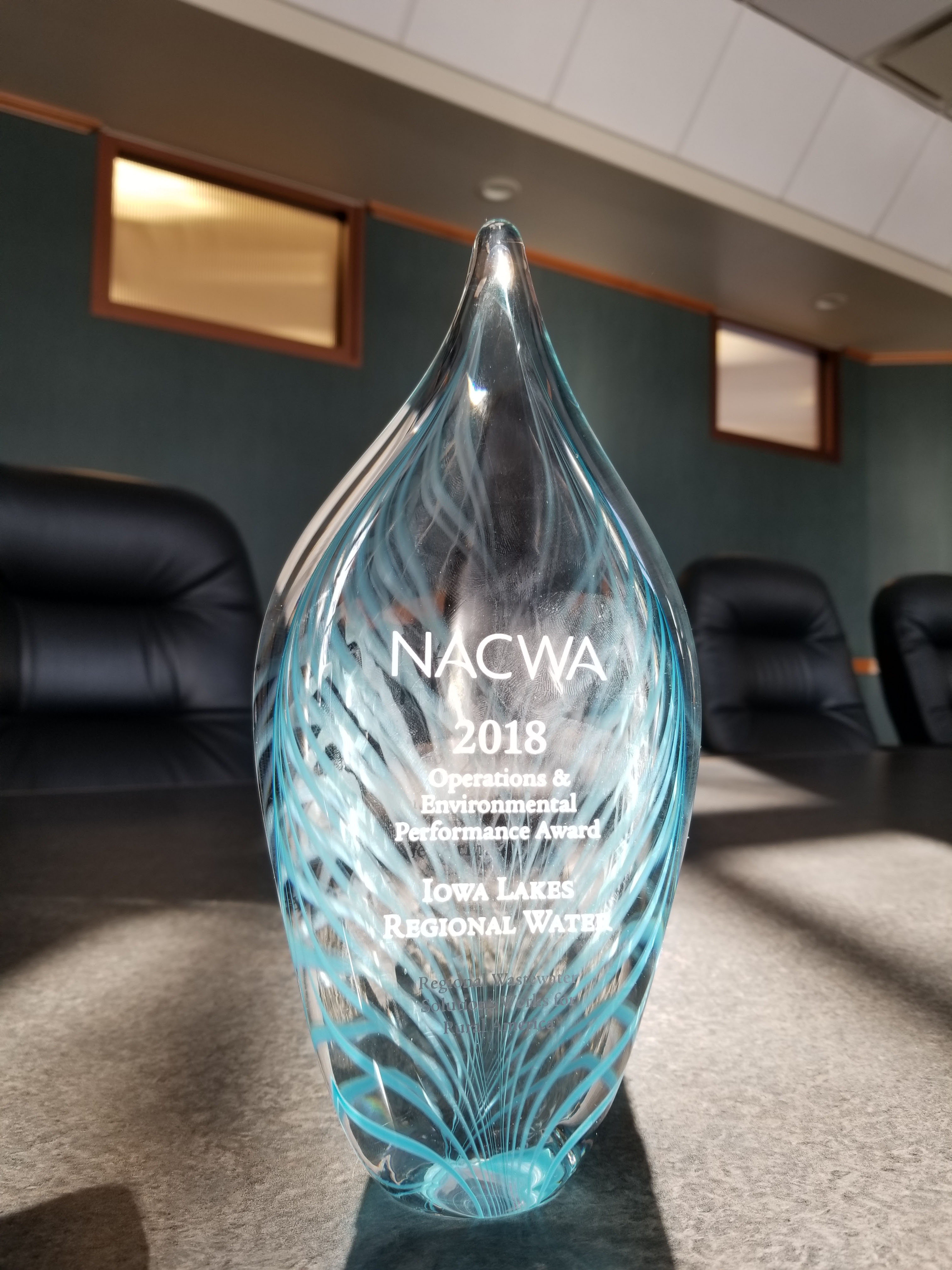 ILRW appreciates our members for whom we work so hard to serve. It is our great pride and pleasure to provide you with a quality resource, one that is vital to life itself. Without you, our environmetal goals and achievements would be meaningless. THANK YOU!